Tujague's: 167 Years Young
When the legendary Tujague's had to move from its old location a couple of years ago, it was big news. The world-famous restaurant had been at the other end of Decatur Street since 1856. Would it be the same? Well, the answer is, "No, it's not the same. It's better."
Actually, when you step inside the new location just a couple of blocks down Decatur Street from the old, you feel like you're in the old one. They've taken great pains to make the decor resemble the former location. But while this new building is also historic, and the elegant decor is the same for the most part, it's fresher, brighter, cleaner somehow. And THERE'S A JAW-DROPPING COURTYARD, Y'ALL as well as BALCONY DINING. Sold!
We went for a Friday brunch in January and the place was hopping which is surprising since it was the month after the city's special holiday celebrations and before Mardi Gras festivities really kick in. It appeared that most of the guests were locals which pretty much says it all. If you're thinking Tujague's is a tourist join, you're wrong. Along with a great dining spot, locals celebrate their special occasion here, including Mardi Gras events.
In case you weren't aware, Brunch was actually invented at Begue's, which merged with Tujague's back in 1914. We think Madame Begue would be proud of Chef Gus Martin's current menu which gives you your choice of several delicious entrees such as Shrimp & Grits, Cochon du Lait Benedict, Boudin Cake and Eggs, and Oyster Patties and Eggs. The Gulf Fish Bienville is served with a blue crab butter sauce you'll remember for decades to come. Up for Bottomless Mimosas? Cheers!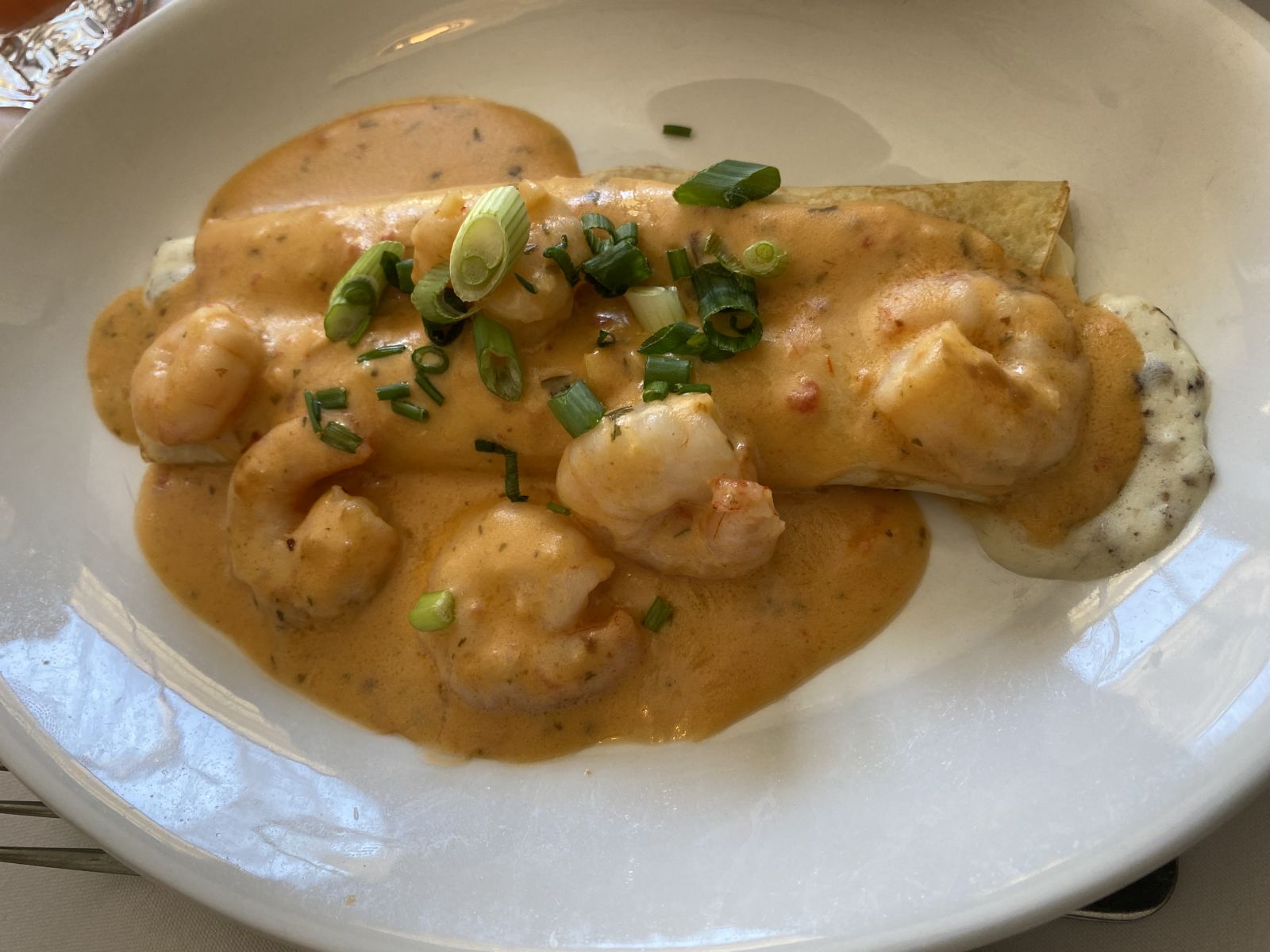 At dinner time, Chef Martin is currently offering a 5-course Table d'Hote menu, the only menu served at Tujague's from 1856 to 2013. They also offer dishes for the less traditional palate. Unlike some century-old establishments, Tujague's has embraced the past, but hasn't been stuck there.
To learn more or make reservations, visit tujaguesrestaurant.com.
Go to Best of Guide: Cocktails
---
Make Restaurant Reservations HereView our Best of Guides