A Taste of Crown Royal at the Bombay Club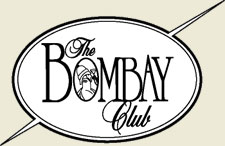 You are invited to a complimentary tasting event at the Bombay Club tonight (Wednesday, 3/23) from 6 - 8 p.m.
"Taste the Art of Crown Royal" with samples of the following beverages:
Crown Royal Deluxe
Crown Royal Black
Crown Royal Reserve
Crown Royal Cask 16
Crown Royal XR
Can't make it tonight? Don't worry. The Bombay Club will offer the same tasting opportunities on Wednesday, March 30th and Wednesday, April 6th from 6 - 8 p.m. on both nights.
The Bombay Club is located at 830 Conti Street in the Prince Conti Hotel.
---
Make Restaurant Reservations HereView our Best of Guides