A Dozen Reasons We Recommend Acme Oyster House
New Orleans is full of great casual restaurants but none is more beloved than Acme Oyster House. More than just great food–it's great fun. Locals love it, visitors love it, families love it, foodies love it–even people who can't eat seafood love it.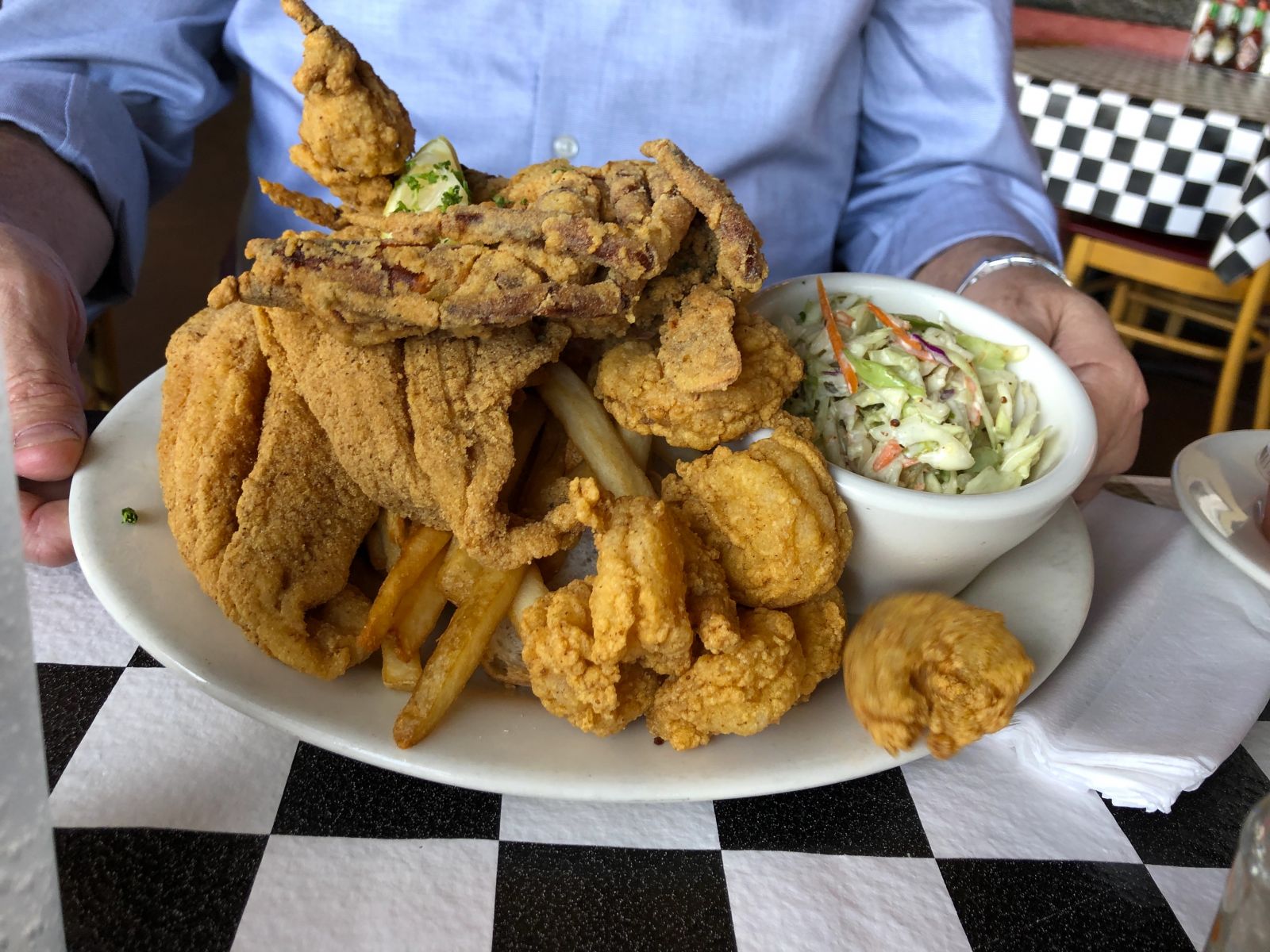 If you can't find something on this menu that excites your palate, something's wrong with you. There's a reason there's always a line outside their French Quarter location.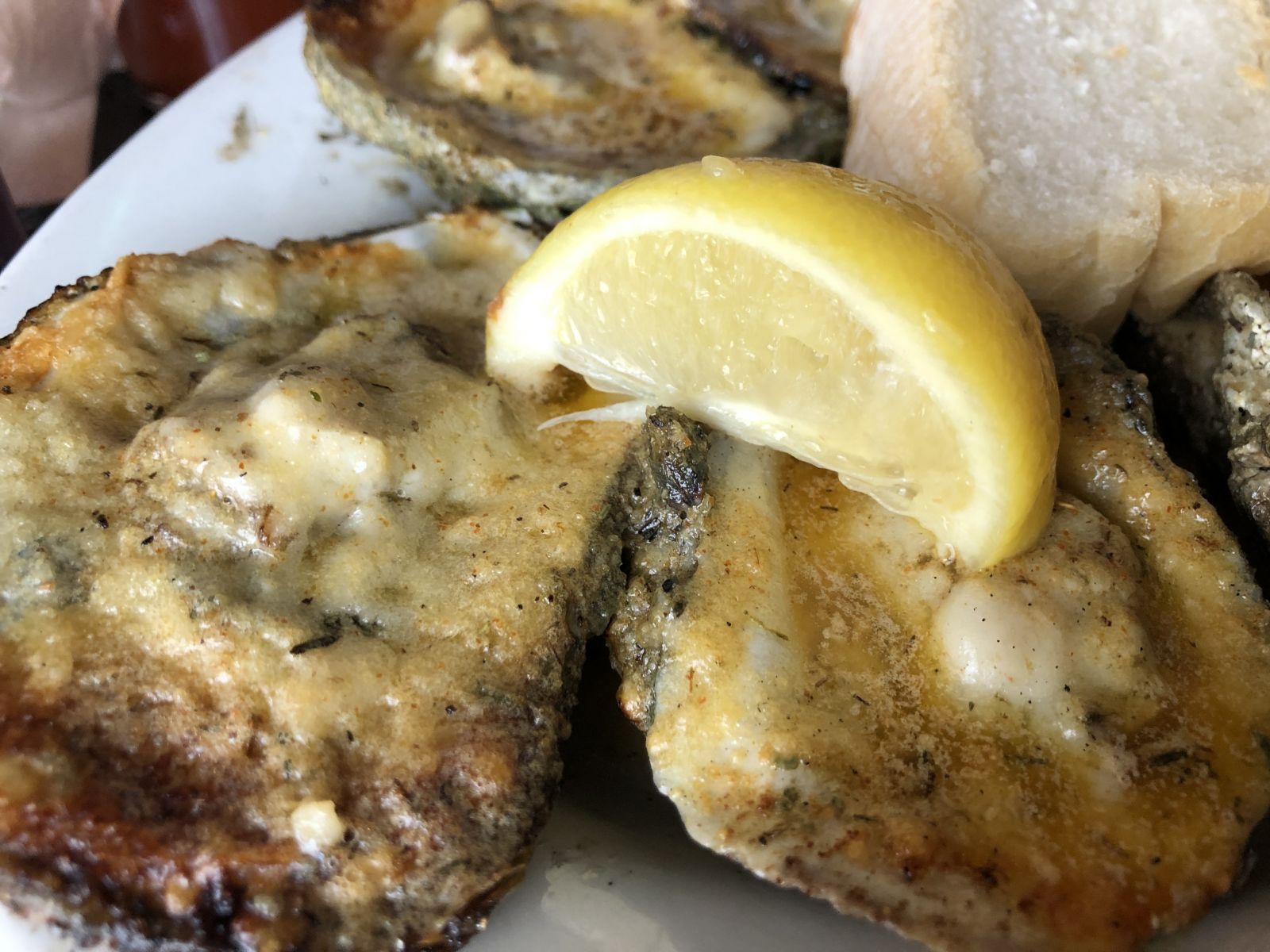 Here are a dozen reasons we can't get enough Acme:
The raw oysters. Always fresh, cold and salty.
The oyster shuckers. So friendly and entertaining.
The Chargrilled Oysters. Grab you a hunk of French bread and start dipping!
The beer. It's served in big frozen mugs so a little layer of ice forms on the top. Perfect!
The Seafood Platters. They're fresh, perfectly prepared and there's nothing stingy about the serving portions. Love those hushpuppies, too.
The New Orleans Medley. This dish features 3 small servings of iconic New Orleans dishes (red beans and rice, jambalaya and gumbo), along with some grilled sausage. Everything tastes like your grandmother made it. So good.
Those neon signs. "Life's More Fun With Seafood," "Waitress Available Sometimes"…Being here is just plain fun.
The 10 Napkin Roast Beef Po-Boy. Acme makes the best debris-style po-boy in town. If you have a seafood allergy, you'll still be happy as a clam at Acme.
The Grilled Marinated Shrimp Platter. So sweet and fresh…healthier was never tastier.
The Brownie Sundae. Talk about huge! Order one for the table with plenty of spoons.
The #Rawsome staff. These people love what they do and it shows.
The tradition! You haven't been to New Orleans until you've been to Acme.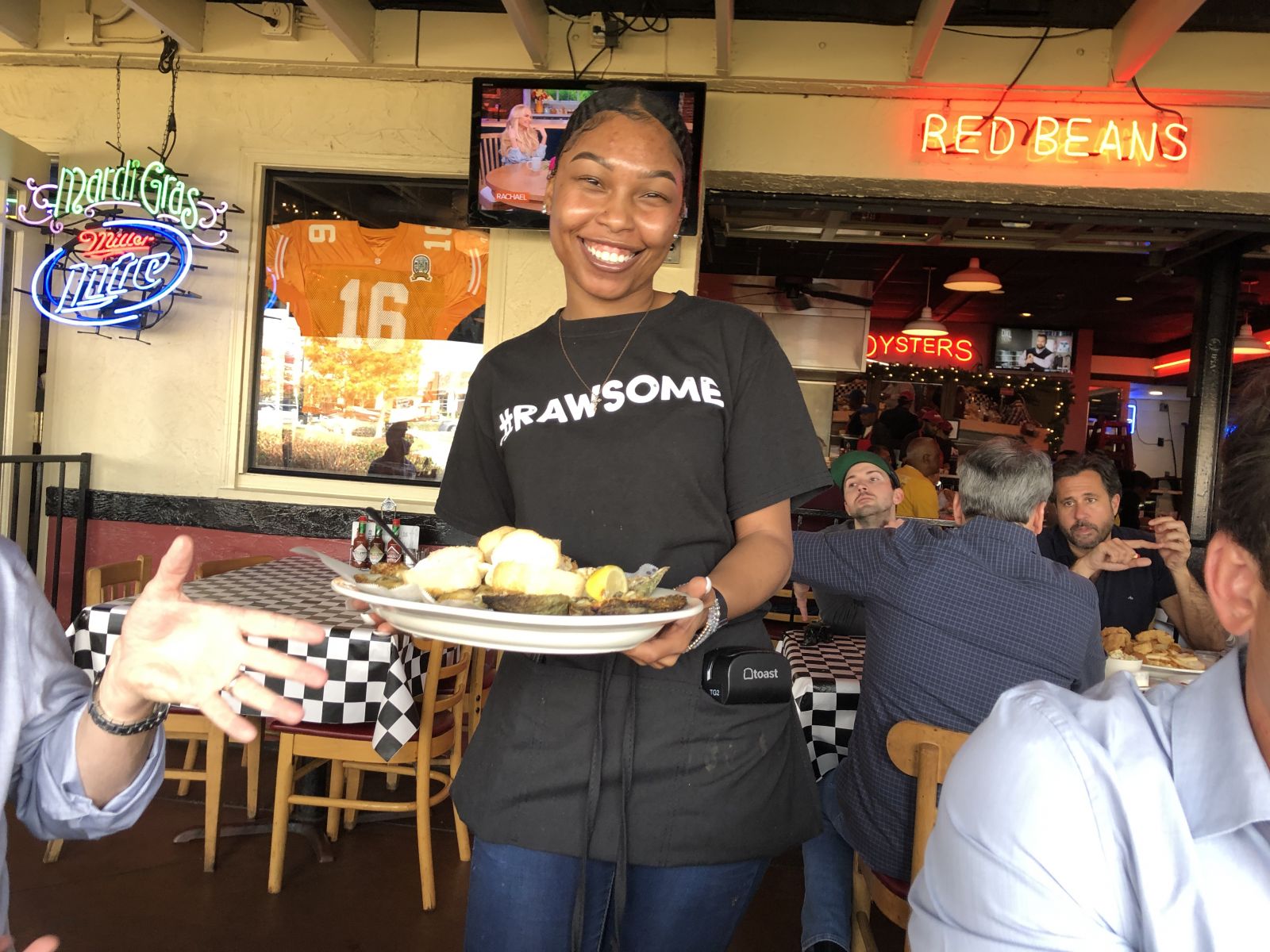 Learn more about Acme. Visit their site.
---
Make Restaurant Reservations HereView our Best of Guides