King Cake Sua Da Cocktail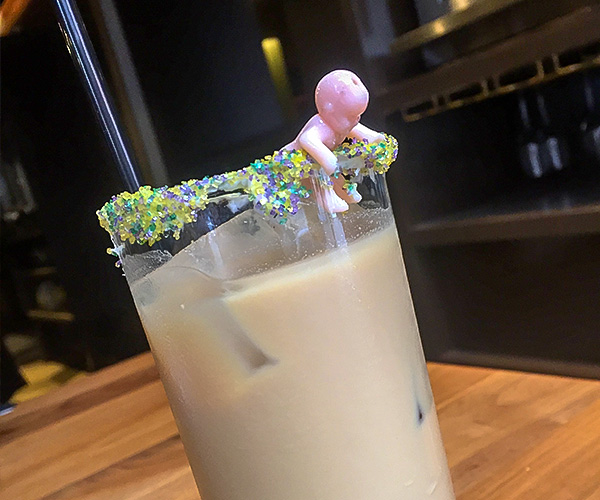 Prep Time:

Cook Time:

Total Time:

Yield:

1 Serving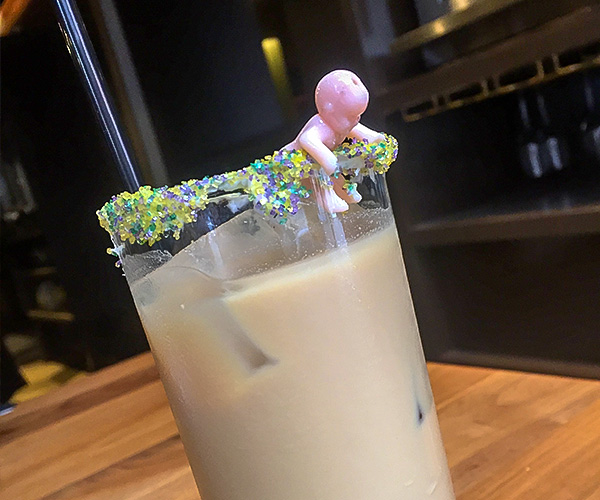 This may only be December but Carnival is in the air! Here is a wonderful Mardi Gras cocktail recipe from Bar Chef Laura Bellucci at SoBou. Inspired by Vietnamese iced coffee (Cafe Sua Da), this cocktail is absolutely delicious and a great way to make use of those king cake babies you've got stuffed away in that kitchen drawer.
Ingredients:
2 oz

cold brew coffee

1.5 oz

king cake infused brandy

¼ tsp

allspice dram liqueur

1 drop

vanilla

¾ oz

sweetened condensed milk syrup

1 Pinch

Cake sprinkles
Directions:
Rim a glass with cake sprinkles, mix ingredients together, and enjoy!