Houmas House Plantation Mint Julep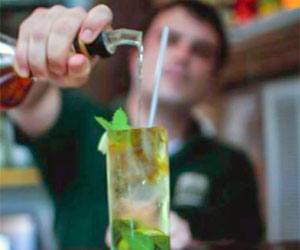 Prep Time:

Cook Time:

Total Time:

Yield:

1 Serving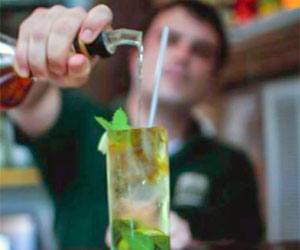 May is Kentucky Derby time and, in the South, that means Mint Juleps. Here in Louisiana, it's said that John Burnside, owner of Houmas House plantation, preferred his Mint Juleps made with rum instead of Bourbon. According to a June 9, 1952 edition of Life magazine, Burnside's guests "were served mint juleps – never more than three — before breakfast." As the song goes, "that's what we like about the South."
Ingredients:
8 mint leaves
1 tablespoon simple syrup, (equal amounts water and sugar, heated until sugar melts), cooled crushed ice
2 ounces bourbon
Slash club soda
Sprig of mint for garnish
Directions:
Put the mint leaves and the syrup in the bottom of a tall glass.
With the handle of a wooden spoon, crush and mash the leaves to extract the flavor.
Fill the glass with crushed ice.
Pour in the bourbon and top off glass with club soda.
With a long-handled spoon, stir to chill and mix.
Garnish with a sprig of mint.