Combination Pan Roast
Entree
Seafood, Dinner, Cajun, Creole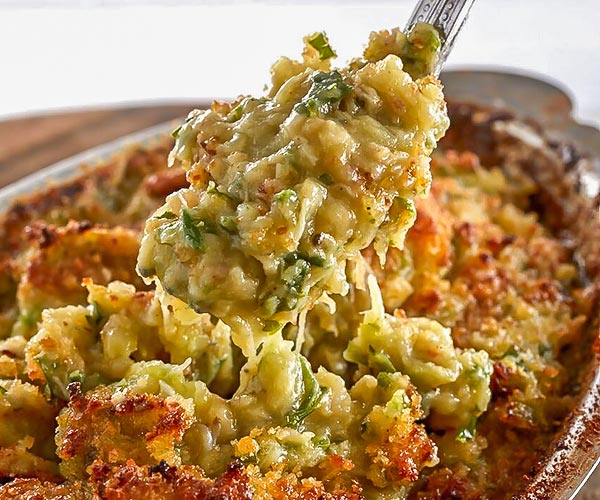 Prep Time:

Cook Time:

Total Time:

Yield:

6-8 Servings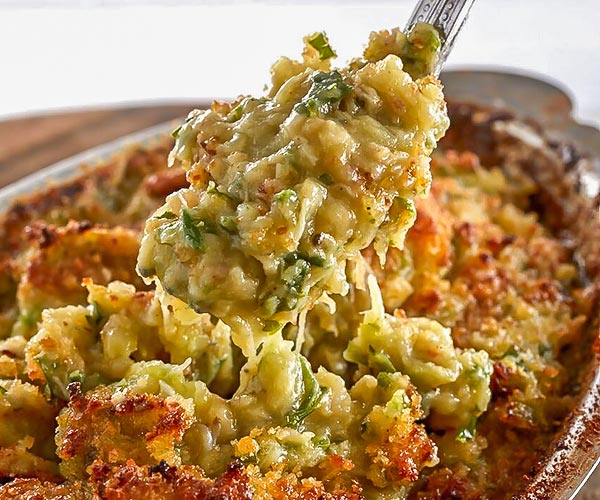 Pascal's Manale is known far and wide as the place where BBQ Shrimp was invented but that's not all they do well. This bubbly seafood concoction is absolute perfection and will make a nice addition to your holiday table. Enjoy!
Ingredients:
8 tbsp.

butter

1

green bell pepper, chopped

1

onion, chopped

1 bunch

green onions, chopped

¼ teaspoon

white pepper

11/2-teaspoon

salt

6 tbsp.

flour

1 pint

raw oysters (oyster water reserved)

1lb.

raw shrimp, peeled and deveined

½ lb.

claw crabmeat

½ lb.

lump crabmeat

6 tbsp.

chopped fresh parsley

1 cup

plain breadcrumbs, plus 2 tbsp. for topping

¼ cup

shrimp stock
Directions:
Bring a large pot of salted water to a boil. Add lasagna sheets and cook until just al dente. Using tongs remove pasta from water and transfer to a cutting board. Cut pasta into 8-inch squares and return to pot of hot water off heat.
Melt butter in a heavy saucepan. Add bell pepper, onion and green onion. Sauté until translucent. Sprinkle on salt, white pepper and flour. Cook together for 3-4 minutes.
In a food processor or blender, puree oysters and shrimp. Add to pot and stir together and remove from the heat.
Add crabmeat and parsley. Stir in breadcrumbs. Moisten mixture with oyster water and shrimp stock as needed.
Pour mixture into a baking pan and top with more breadcrumbs. Bake at 350-degrees for 20-25 minutes. Finish under the broiler, for a brown, crispy crust.
Photo credit: Sam Hanna
Recipe By: Pascal's Manale